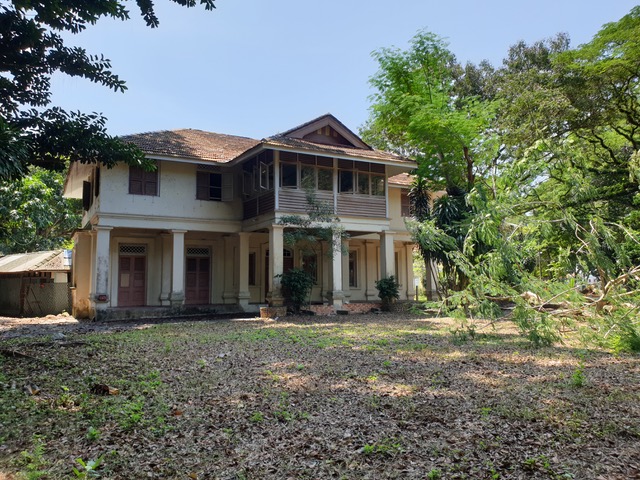 We're delighted to announce that we've been blessed with the opportunity of moving to a new location! We're grateful for all the support you've given us throughout the years. With your help, we've been able to give the kids unforgettable experiences here and we're looking forward to making more memories at our new home.
CPS currently occupies 2 premises on Jalan Scotland – 118-A is a privately owned building, while 120-A is owned by the council. We have been given a mandate to vacate the house at 118-A by the end of July. Based on experience, we decided it would be better to find a building big enough to cater for all the children, housing the boys and girls together, rather than keeping them separated.
Thankfully, we've found a council-owned bungalow at 258, Jalan Air Itam, 10460, Penang. It is located near the main traffic light junction at Air Itam, Green Lane and Scotland Road. It is alongside Methodist Boys' School and the Penang Hospice Society, and opposite Han Chiang High School.
Our new home is spacious enough to house both our boys and girls while keeping them sufficiently segregated. It's surrounded by greenery and there is plenty of open space for the children to run, ride bikes and play. It's a good opportunity to bring the children closer to nature.
Furthermore, our new location is in the same vicinity as our current home on Jalan Scotland, so the relocation will not affect the education of our 30 children, as school transfers will not be necessary. The short move will also be much easier and less stressful for the children. Moreover, not only is it is centrally located for many schools, the General Hospital conveniently nearby in case of any emergencies.
We have made so many memories here and It's a bittersweet feeling to leave our home of the past 30 years, but we're all excited to start a new chapter in our new home!
We can be contacted by email: [email protected] or WhatsApp: 0108379046 and we're hoping to maintain our current telephone number. We'll keep you updated. Thank you for all your support!